Get to know King Robert!
Ethical Buying Manager at National Pharmacies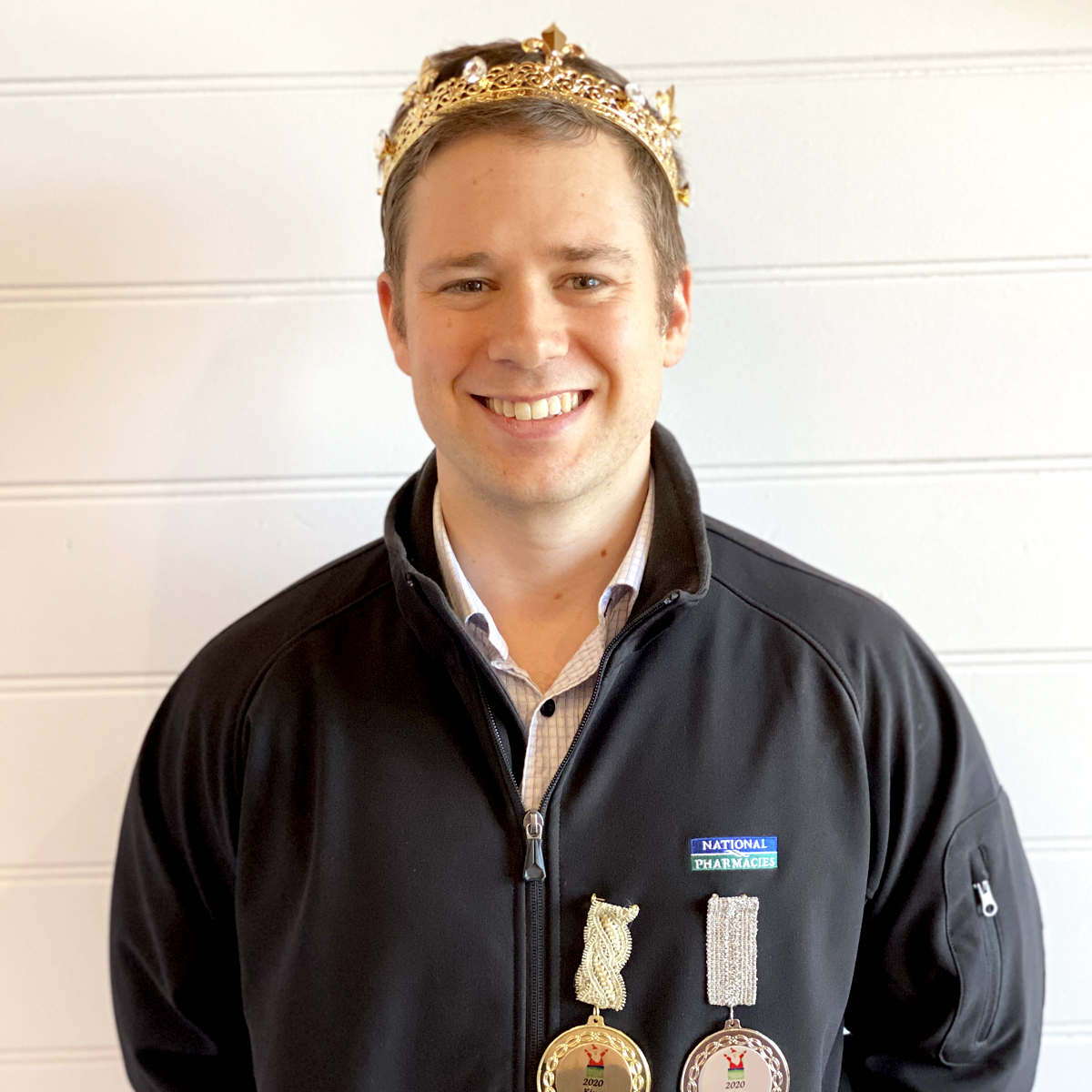 1.  What's your favourite thing about your job? 
I really love the diversity within my role. There is a lot of responsibility, but I find it really enjoyable and rewarding to be able to support our organisation over a wide area.
2. What is your favourite National Pharmacies store and what do you love about it?
My 'store' is level 1 of the National Support Office. Definitely the people; many great personalities and stories, it's really fun to hear about what everyone does outside of National Pharmacies.
3. What's the best kept secret at National Pharmacies?
Easily, that we as an organisation are the most professional pharmacy group in SA, probably Australia. There are others that may have pockets of excellence; however our consistency, governance and authenticity is unique.
4. What is your favourite thing about the National Pharmacies Christmas Pageant and what are you most excited about? 

I just love seeing the joy and excitement on the kids faces. Christmas is a magical time, and old memories of Christmas magic sneak back into my mind when you see others living the magic.

5. Do you have a favourite float in the National Pharmacies Christmas Pageant? 
I really like Pogo the Clown. Although I thought for many years that his name was Bozo! (oops!)

6. Why did you apply to be part of the royal family and what is the best part about joining the National Pharmacies Christmas Pageant royal family? 
In 2019 I missed out on being part of the pageant because I was away getting married. This year, I thought I would go all out and apply for the royal family so make up for missing out last year.
7. What's your favourite Christmas tradition? 

Putting up all the Christmas lights & decorations – I may go slightly overboard.
8. Would you rather go for a ride on Father Christmas' sleigh or get a tour of his workshop? 
Tour of his workshop – I am in logistics after all, so I want to see his factory setup! 
9. Would you rather spend a day watching Christmas movies or listening to Christmas music? (If movies, that is your favourite Christmas movie? If music, what is your favourite Christmas song?) 
Christmas movies – I really like Dr Seuss' "How the Grinch stole Christmas". Jim Carrey is an amazing comedian, and I find the story really charming and cleverly insightful. Diehard is a close second best.