His sleigh is packed full of presents (and snacks), his beard has been perfectly quaffed, the reindeer are in position... It's time for Father Christmas to make the journey from the North Pole to Adelaide!
While the National Pharmacies Christmas Pageant will look a little different this year, you can still spread the Christmas cheer in the comfort of your very own home with your #PageantAtHome itinerary as you prepare yourself to watch it play out live on Channel 9.
Be sure to tag us in all your festive escapades on social media with the hashtags #PageantAtHome #nppageant @christmaspageant.
Without further ado... Your itinerary!
8am:
Rise and shine, it's Christmas time... And Pageant day! What better way to get into the Christmas spirit than by getting stuck in to some colouring in? If you haven't already, pick up your Pageant characters colouring-in book from your local National Pharmacies store (you'll also get some free chalk and while you're at it, and check out the special Bruto PJs!).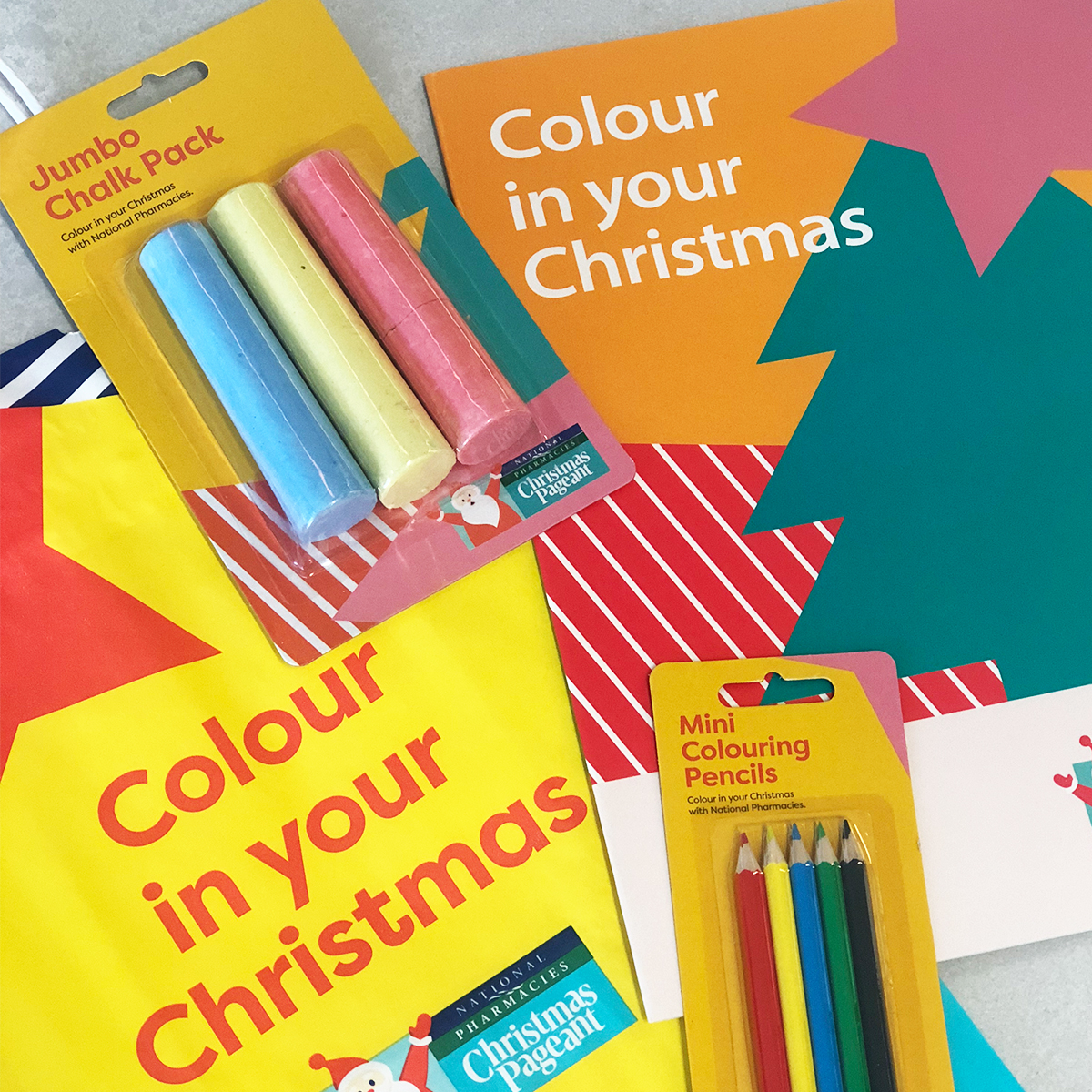 10am:
Time to put up your Christmas tree! Will you put a star or an angel on the top this year? Get those fairy lights are twinkling so he can see them from his sleigh!
12pm:
All that decorating has probably got you hungry! Time to get busy in the kitchen and bake up a storm with some Christmas baking. Looking for some Christmas baking inspo? Emma McCaskill and her daughter Grace will show you how to whip up a delicious banana bread recipe that's easy AND fun. Click here for the full recipe!
3pm:
Just because you're Pageant-ing from home this year doesn't mean you'll miss out on chalk drawing! So let's continue the creativity and hit the pavement with that free chalk you got from National Pharmacies and show us your most Christmassy chalk drawing. Take some tips from our Chalk Drawing Masterclass and see how you can draw some of the favourite Pageant characters:
Don't forget to upload a pic to social media with the hashtag #PageantAtHome so we can see those masterpieces!
4pm:
Make sure you have everything prepared for your National Pharmacies Christmas Pageant viewing by downloading the float list and the Carols Songbook presented by OTR.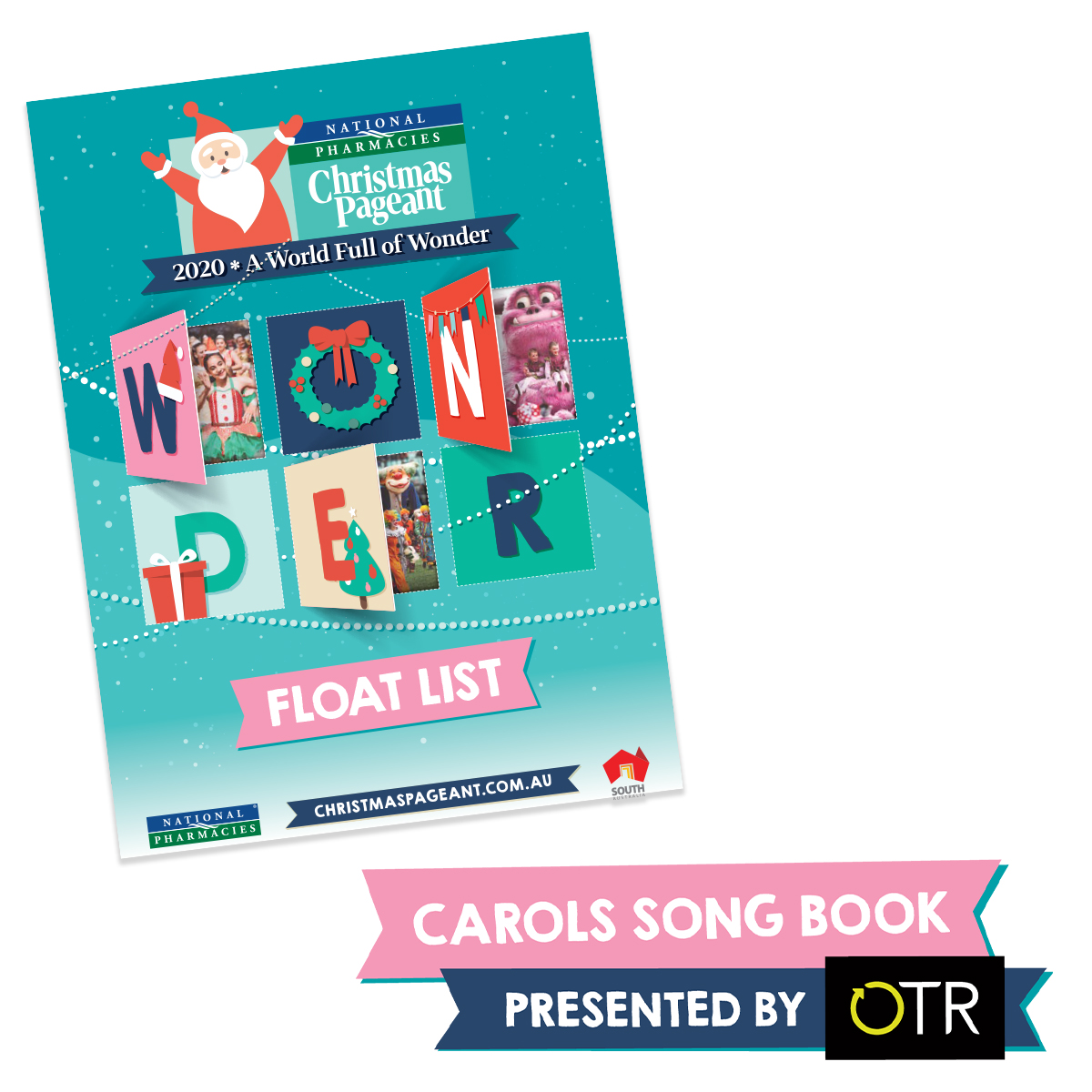 5pm:
Father Christmas is getting closer... Put your Christmas PJs on everybody! Perhaps you got your pair of Bruto PJs from National Pharmacies... It's definitely the right time to climb into them!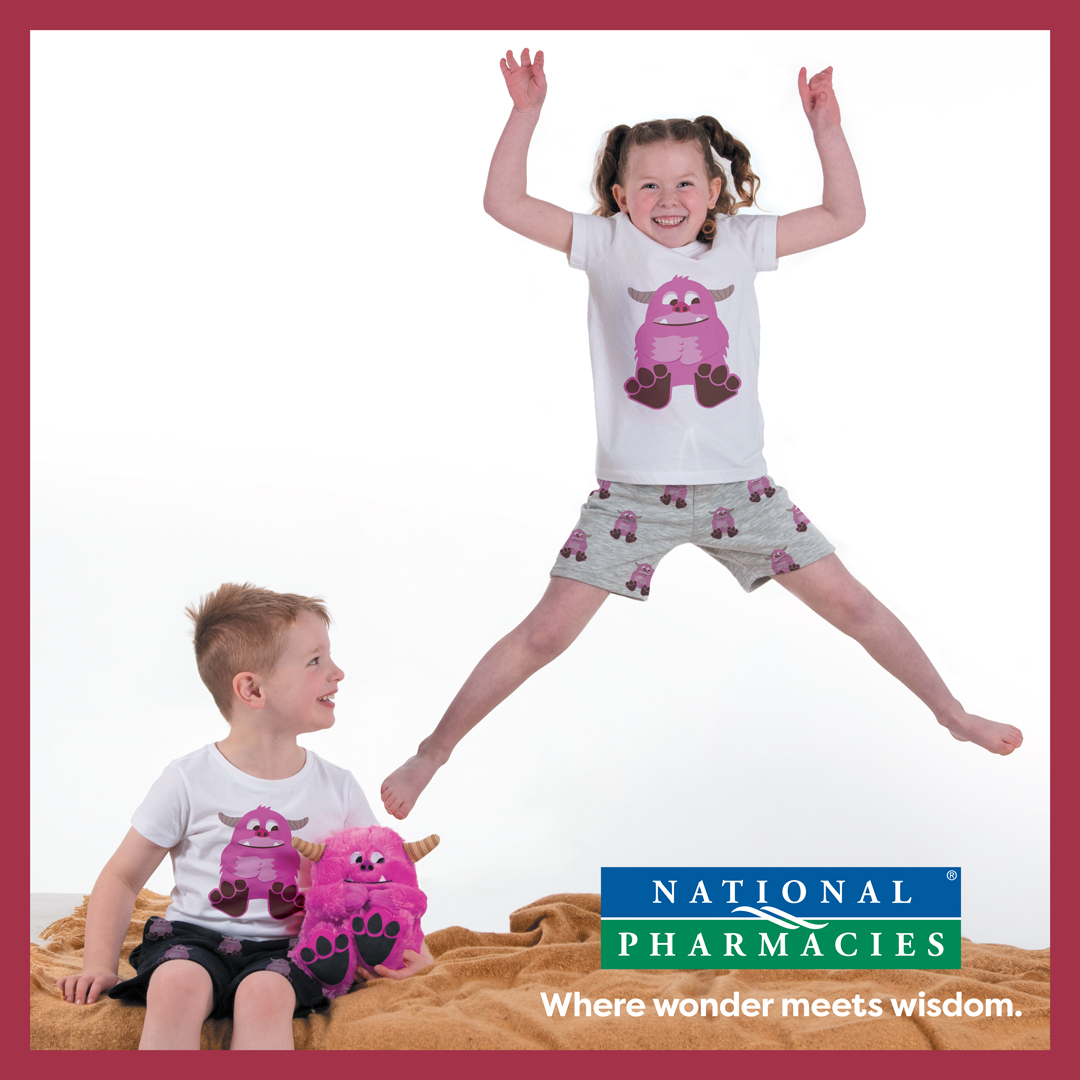 6pm:
One hour to go until the Christmas Pageant starts! Make sure you set up your blue honour line!
7pm:
SHOW TIME! Settle in for a magical and festive night LIVE on Channel 9. Remember to get a candle ready for our Light of Hope ceremony presented by OTR. National Pharmacies have some wonderful Christmas candles if you're needing a fresh smell for your home!