2020 Design a Mini Float Winner Announced
The winning entry in the 2020 National Pharmacies Christmas Pageant Design a Mini Float Competition has been selected from over 300 submissions. The winner, Maverine Ancheta, a year 4 student from Charles Campbell College will see her hand drawn design brought to life for the 2020 event.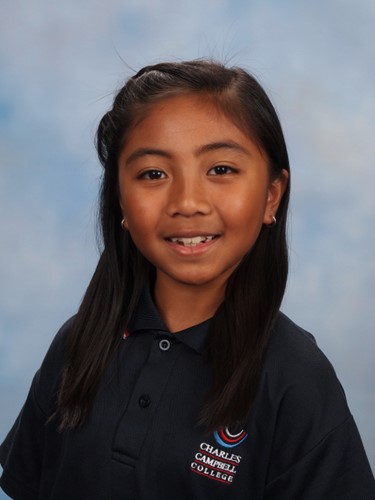 Creation of Maverine's winning design will commence immediately at Stardust Castle, the Pageant workshop, with the final design to be unveiled to the public in September. It will then be showcased in the 2020 National Pharmacies Christmas Pageant on Saturday 14 November 2020.
South Australian children were invited to let their imaginations explore the Pageant's theme, "A World Full of Wonder" and enter their most creative, original and artistic designs for consideration.  A huge number of entries were received at Stardust Castle, all taking inspiration from the world around them to create their ultimate Pageant designs.
Brian Gilbertson, Pageant Director, National Pharmacies Christmas Pageant congratulated Maverine on her creative entry and noted the quality and effort evident in all submissions this year.
"It has been overwhelming to see the number of designs that have been submitted from schools and children all around the state, and the talent, creative thought and dedication that has gone into each and every one," said Mr Gilbertson.
The judging panel were looking for original mini float designs that would stand out, and bring a new theme or story to the National Pharmacies Christmas Pageant float line-up.    
The winner of the 2020 Design a Mini-Float competition, Maverine said, "If I win, I can see the Pageant again and I'll remember it, and my little sister can see it too, because she's never been."
Vito Borrello, Chief Executive Officer, National Pharmacies said he was pleased to see such an array of unique designs and so many students and children celebrating the magic of Christmas.
"All entrants should be very proud of their designs, each one definitely shows the World Full of Wonder that young minds can create. They have all created compelling designs," said Mr Borrello.
"It was an extremely competitive field and the judges had a difficult time deliberating to select only one winner."
Maverine will receive $500 donated by National Pharmacies and a visit to Stardust Castle, home of the National Pharmacies Christmas Pageant, for a behind-the-scenes visit. The ultimate prize however, is seeing their mini-float design brought to life as it is showcased in the 2020 National Pharmacies Christmas Pageant.
Second and third prizes were also awarded to Visiony from Salisbury Downs Primary School with a Christmas wrapping paper rubbish truck and third prize to a South Australian emblems bauble design by Paige from Modbury West School.  The judges also awarded honourable mentions, and every participant will receive a certificate of participation. 
 "We want to thank and congratulate every person, teacher and parent who was involved in this competition and for embracing it so passionately," said Mr Gilbertson.
"We can never underestimate the value of competitions like this in the development of our next generation. Thank you also to SALA for reaching out to its followers to spread the word and engaging with our future artists and creative thinkers.
"When we see this work coming from our young community, it gives us comfort that the next generation has their heart and soul in the right place, and we will be in good hands," said Mr Gilbertson.
Honour Roll – National Pharmacies Christmas Pageant Design a Mini Float
Year

Winner

2020

Maverine Ancheta, Charles Campbell College (Paradise)

To be revealed in September

2018

Lolita Casey, Port Noarlunga Primary School (Port Noarlunga)

'The Kindness Tree'

2017

 Sophia Ivanica, Para Vista Primary School (Para Vista)

'Snowman'

2015

Maddy Nyp, St Michael's Lutheran School (Hahndorf)

'Get Well Soon'

2013

Casey Van Heuven, Pedare Christian College (Golden Grove)

'Ringo the North Pole Hotline'

2011

Sharni Tansell, Woodside Primary School (Woodside)

'Naughty or Nice Meter'

2009

Owen Primary School (Owen)

'Rodney the Red Bi Plane'

2007

St John's Grammar School (Belair)

'Cupcake Christmas'